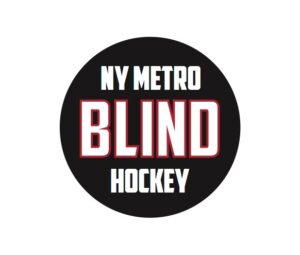 Are you interested in trying something new? Well, Blind Hockey is coming to the Carolinas! Blind Hockey is for anyone that is blind or vision impaired. There are no age or skill requirements.
Blind Hockey started in Canada and has been growing throughout the US and Europe. It is played like traditional hockey with a few minor adaptations. The biggest difference is the puck – it is larger than a traditional puck and makes noise.
NY Metro Blind Hockey is trying to gauge the interest here in the Carolinas.  Below is information about an upcoming FREE EVENT for anyone interested in participating.  This would be great for individuals or as a group trip!
Where: Winston-Salem Fairgrounds Annex
414 Deacon Blvd.
Winston-Salem, NC 2710
When: Saturday, March 26th from 2-4 PM
Respond to: [email protected]
You MUST let NYMBH know you are coming so they can prepare volunteers.
If you are unable to attend or may be in an area that is too far from Winston-Salem, please let NYMBH know and they will keep you on their interest list.
For further information about New York Metro Blind Hockey, visit their website at https://nymbh.org/