Sum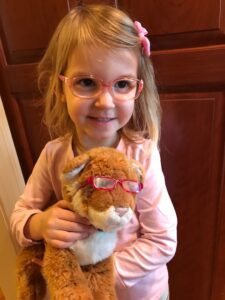 mertime is winding down and it's time to start making sure our young kids are ready to learn and develop in the world around them! The PBNC Preschool Vision Screening Program is excited to announce that it is time to start scheduling vision screenings for child care centers and preschools. PBNC has over 20 years of experience in vision screening across NC. We utilize state-of-the-art vision screening equipment to provide a very safe and thorough screening. The process is also non-invasive and very easy for young children. This screening allows for early intervention and treatment of many conditions before they create irreversible damage, thereby giving a child the opportunity to develop good vision and a lifetime of normal sight. Fortunately, vision problems in children do not have to be a barrier to a child's well-being- 75% of all blindness and impairment is either preventable or treatable. It is crucial that these problems are identified in the early years through screening. After early diagnosis and treatment, children experience improved academic progress, confidence, and behavior as well as increased classroom focus, participation, and interaction.
We are continuously monitoring national and state recommendations regarding school and public health protocols related to Covid-19. Along with state and county guidelines, PBNC has adapted our screening procedures accordingly. We have revised our screening protocol to adhere to your center guidelines and provide a safe process for your children and staff, as well as our screeners. We will remain agile and adaptive to your center needs in order to continue providing this very important preventative service for your kids.
Prevent Blindness will provide:
Free on-site screenings for children ages 2-5
A notification letter and educational information for parents
Quick results for staff and parents
Follow-up services for all referred children to include free exams and glasses for those that qualify
If you are interested in participating in our screening program, we encourage you to contact our office to inquire if our program is offered in your county. Please email Marcia at [email protected] for more information.