Young children often do not realize they have a vision problem; thus, they are usually unable to express the difficulties and frustrations that often come along with a visual impairment. As 10% of preschoolers in NC have a vision problem, and many of them don't even realize it, the need for early vision screening and diagnosis is crucial to the visual health of our children.
PBNC's Preschool Vision Screening Program has been working hard to provide young children across our state with sight-saving, photo-refractive vision screenings. While our screening program is still feeling the effects of the pandemic, we have fortunately seen a significant increase in center participation this year as many are now able to allow outside partners into their facilities. The adaptations to the screening process and implementation of safety measures to help meet Covid requirements have helped us continue to provide safe and effective screenings for Head Start, PreK and childcare programs that depend on us for this preventative service. We have screened almost 20,000 preschoolers this school year, with a goal to screen over 30,000 by the summer.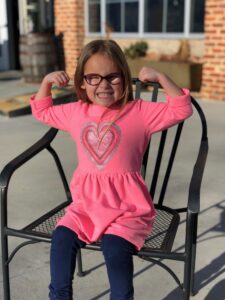 Our program has collaborated with many local partners to expand our reach. We have joined forces with partners in our adult screening program to now also help preserve the sight of the children they serve. Free preschool screenings have been offered in partnership with the UNC School of Nursing Mobile Health Clinic as well as the Mexican Consulate. We have also continued to utilize volunteers from Delta Gamma of NCSU and members of the Pre-Optometry Club of NCSU and UNC to assist us in many aspects of our organization. We are grateful for their support and dedication to our mission to preserve sight!
If your preschool is interested in learning more about our program, please contact Marcia Brantley at 919-755-5044 x 105 or [email protected].