Cabarrus Rowan Community Health Center, a federally qualified health center, operates as a patient-centered medical home for many uninsured and under-insured residents from Cabarrus and Rowan County. The mission of the center is to positively impact the health of their community one patient at a time, by providing an integrative team that works in partnership with the community to meet the health care needs of patients and families in an affordable and accessible manner.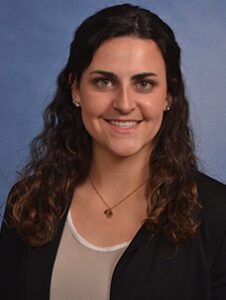 As a health coach with Cabarrus Rowan Community Heath Center, Sarah Kautz's job is to support patients with lifestyle changes to help manage or prevent chronic conditions such as type 2 diabetes, obesity, and high blood pressure. She works with patients to help them make health behavior changes utilizing motivational interviewing and goal setting. This includes ensuring patients have access to special care needed for type 2 diabetes, including diabetic retinopathy screenings. Sarah works with PBNC to establish quarterly screening events hosted at the clinic. She is present the day of the screening to assist with flow and check-in of patients. Following the event, she receives and processes the results ensuring patients are notified of their results and that documentation is available for providers via electronic medical record.
Sarah says "PBNC offers an incredibly valuable resource for our patients with diabetes. Unfortunately access to affordable eye care is difficult to find. For that reason, many of our patients would be unable to receive the recommended annual diabetic retinopathy screening, as recommended by health care providers for complete diabetes management, without PBNC. These events always have a long wait list and our providers are grateful for the services PBNC provides for our patients as it allows more complete treatment and management of type 2 diabetes. With PBNC's voucher program we are also able to offer patients additional free eye care if their screening comes back abnormal. The organization, access, and affordability of the services PBNC provides is unmatched in the eye care industry of North Carolina."
Sarah tells us that her "favorite thing about working with PBNC is the ability to provide an essential service to our patients for free. This is a service I know many of our patients would not pursue simply due to the financial burden it would place on them to see a specialist. I appreciate what PBNC does for our community and so do our patients!"
We at PBNC are so thankful to have counterparts like Sarah to work within the clinics assuring their patients getting the proper eye care they need.   Thank you Sarah for your kind words and all you do for the patients at your clinic!